Amadeus acquires ICM Airport Technics to provide the most complete end-to-end passenger handling offer in the airport IT market
Amadeus, a global leader in travel technology for over 30 years, has been developing software solutions for airports and ground handlers from 2012. Since that time, we have built a solid customer base of +120 airport operators, +125 ground handlers and +30 airlines around the world.
With the recent acquisition of ICM Airport Technics (ICM) and its subsidiary Vedaleon Technologies, we can now expand our capabilities to include Auto Bag Drop and kiosk hardware, self-service software solutions and field services, while further increasing our investment in emerging biometric technology.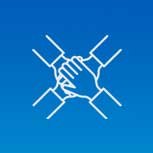 One vendor
Airlines and airports can engage with one vendor, combining all components for passenger processing (hardware, software, field services) into a single RFP.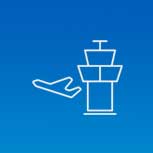 Combined portfolio
Our combined portfolio of products can be scaled for the global market via integration with platforms such as Amadeus ACUS.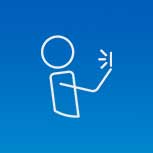 Biometrics
ICM and Vedaleon bring strong research and development capabilities which will accelerate innovation in self-service and biometrics.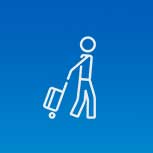 Improved experience
With more efficient bag drop and self-service check-in processes, airports of any size and maturity can offer passengers an improved journey experience.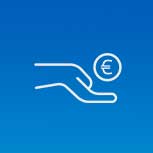 Efficiency and flexibility
Our solutions bring cost efficiencies, flexibility, scalability and fast deployment.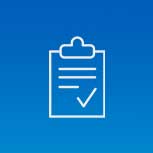 Industry standards
Our combined solutions meet or exceed industry standards: CUTE, CUPPS, CUSS, GDPR, PCI DSS, ISO27001.
Why does this acquisition make sense?
The airport industry has long been calling for a multi-service provider for passenger processing. This merger reinforces Amadeus' position as a market leader, offering airports, airlines and ground handlers of all shapes and sizes an end-to-end technology platform to service passengers on and off the airport.

The addressable market for hardware and field services is substantial, offering Amadeus a very attractive growth segment, which complements our existing software portfolios for airports, ground handlers and airlines.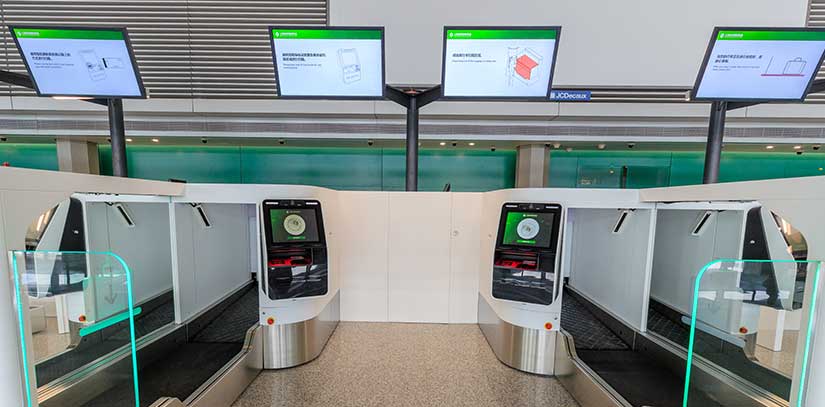 Who is ICM Airport Technics?
ICM is an Australia-based provider of Auto Bag Drop solutions for airports and airlines and an early pioneer in biometrics for passenger processing. Wholly-owned subsidiary – Vedaleon Technologies – is an aviation software developer, with a strong customer base in Asia Pacific.

Since 2009, ICM technology has processed more than 75 million bags worldwide and is the established global leader in retro-fit and replacement Auto Bag Drop (ABD) units. ICM's fixed and mobile kiosk solutions offer airports complete flexibility to open additional manned or self-service check-in counters on demand.
How can technology help expand operations?
The International Air Transport Association (IATA) predicts that passenger traffic will double by 2037. This level of growth is exciting and presents airports with huge business opportunities. The growth in demand will also put significant strain on existing airport capacity.

To meet this challenge, airports will need to embrace automation to boost passenger processing services, especially where expanding infrastructure is not an option. This is where automated bag drop, self-service kiosks and off-airport passenger processing can make a major difference to the passenger experience. They remove congestion from the airport terminal, offer passengers more check-in options and speed up bag drop, enabling airports to boost capacity, streamline processes and enhance customer service levels. It's a win-win.
What does this mean for our customers?
With Amadeus and ICM, airports and airlines can move away from legacy-based, fixed infrastructure systems, towards an open environment based on cloud-hosting. This makes it possible to trial, deploy and operate new services quickly – scaling up operations as required.

Whether it's to retrofit a self-service ABD or install a mobile kiosk, Amadeus offers airports and airlines a single point of contact, helping to bring more automation and efficiency to passenger processing.

In summary, we can now combine the efficiency and reliability of self-service bag drop solutions within the ICM range of products, the airline integration expertise of Vedaleon, and the agility inherent within the Amadeus platform, to provide airports with more options to evolve their passenger processing solution over time, all through the convenience of one supplier.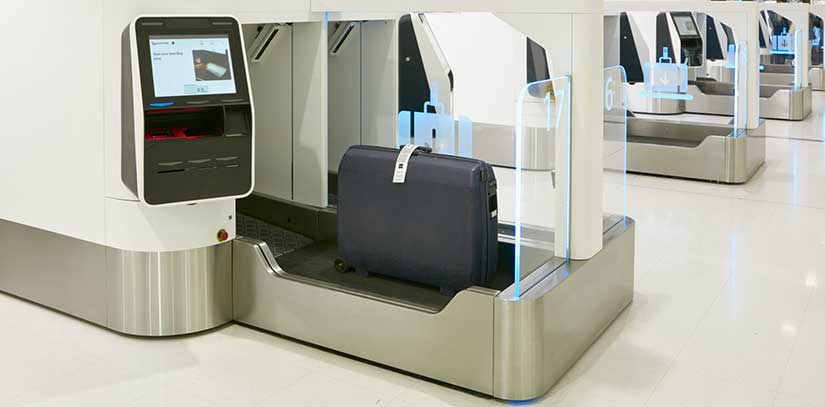 For now it is business as usual. We have begun detailed and collaborative integration planning and regular updates will be issued throughout this process. What we already know is that this acquisition adds significant value to our service offering. And by aligning with market trends towards more self-service and biometrics, we can fully address the needs of airports now and in the future.